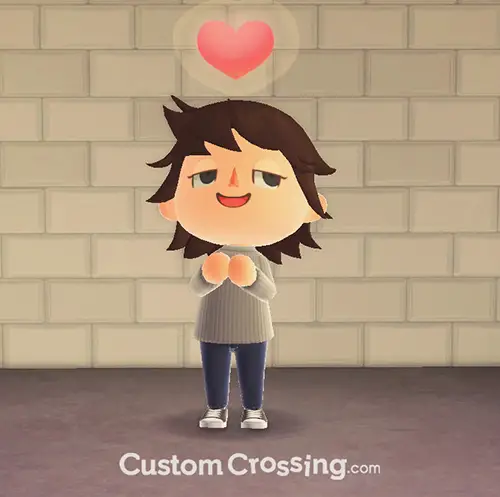 Love Reaction Appearance
The Love Reaction uses the Love icon in the Reactions menu.
The character sways rhythmically with their hands in front of them. Their eyes are half closed and a heart briefly appears above them.
How to Get the Love Reaction
You can get the Love Reaction from Snooty villagers.
How to Use the Love Reaction
To use the Love Reaction, press the ZR button. If the Love is not on your ring menu, press the Y button to access all of your Reactions and select it from the menu.