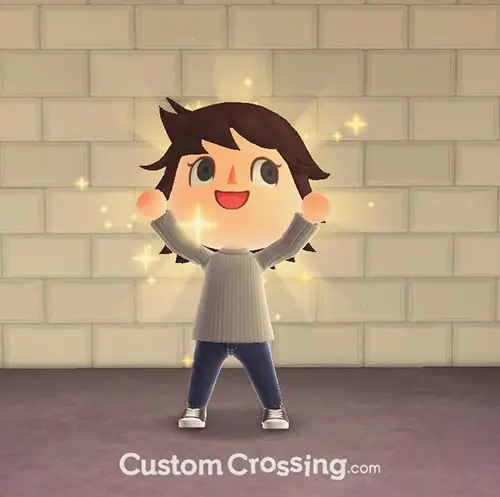 Viva Reaction Appearance
The Viva Reaction uses the AddViva icon in the Reactions menu.
The character smiles and reaches up with each arm and then both arms. A yellow burst appears briefly around them.
How to Get the Viva Reaction
You can get the Viva Reaction from the Viva Festivale Reaction set. You can purchase this set in the cabinet at Nook's Cranny during Festivale season.
How to Use the Viva Reaction
To use the Viva Reaction, press the ZR button. If the Viva is not on your ring menu, press the Y button to access all of your Reactions and select it from the menu.