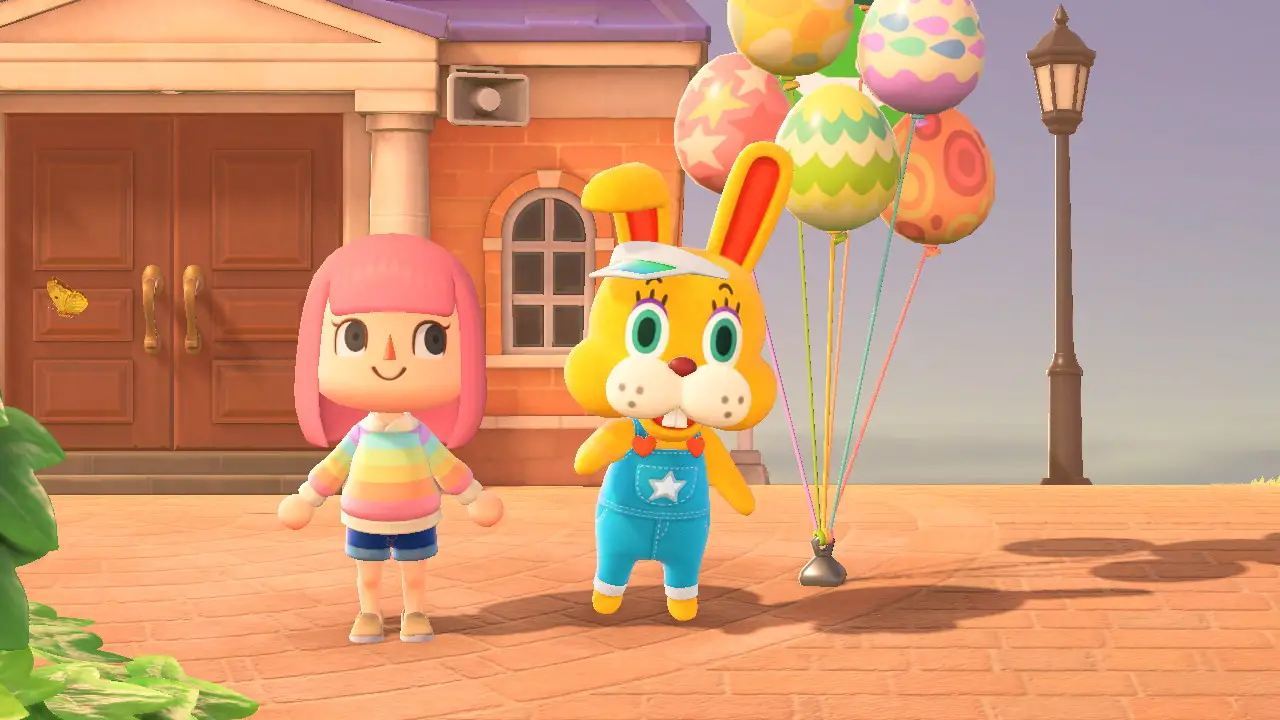 It's Bunny Day and the sun is shining, festive music is playing, and the animals are sporting their carefully crafted attire. A more serene escape from the outside world seems incomprehensible. But will this idyllic paradise be forever changed? Wandering from our homes to the town square, we are greeted by a fluffy yellow rabbit – a rabbit with a mysterious past. We can only wonder who is lurking beneath the lovable exterior of Zipper T.
The island inhabitants, blissfully unaware of the deception, search for eggs, look at flowers and practice yoga. Greeting residents in a seemingly naive yet informative manner, he lays the groundwork for societal indoctrination. Is Zipper T. truly one to be trusted, or is he a heinous hare crafting his nefarious plan beneath our very noses?
To solve the mystery, we present the evidence.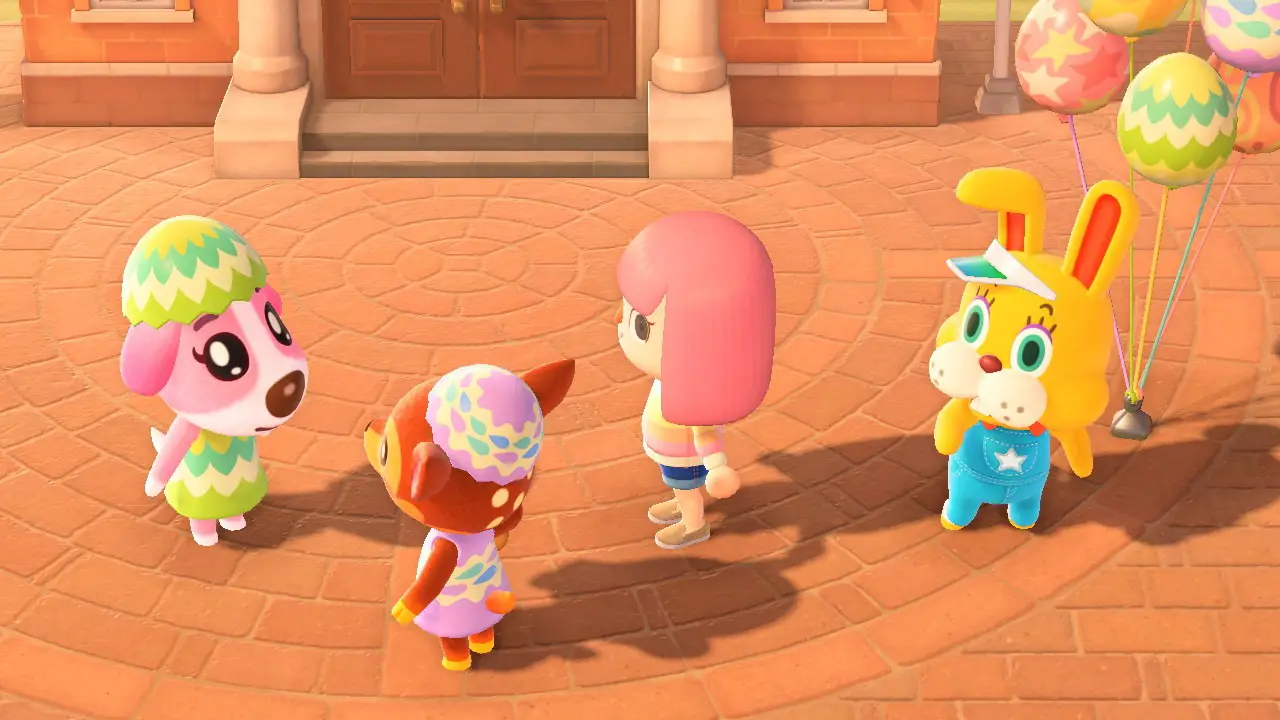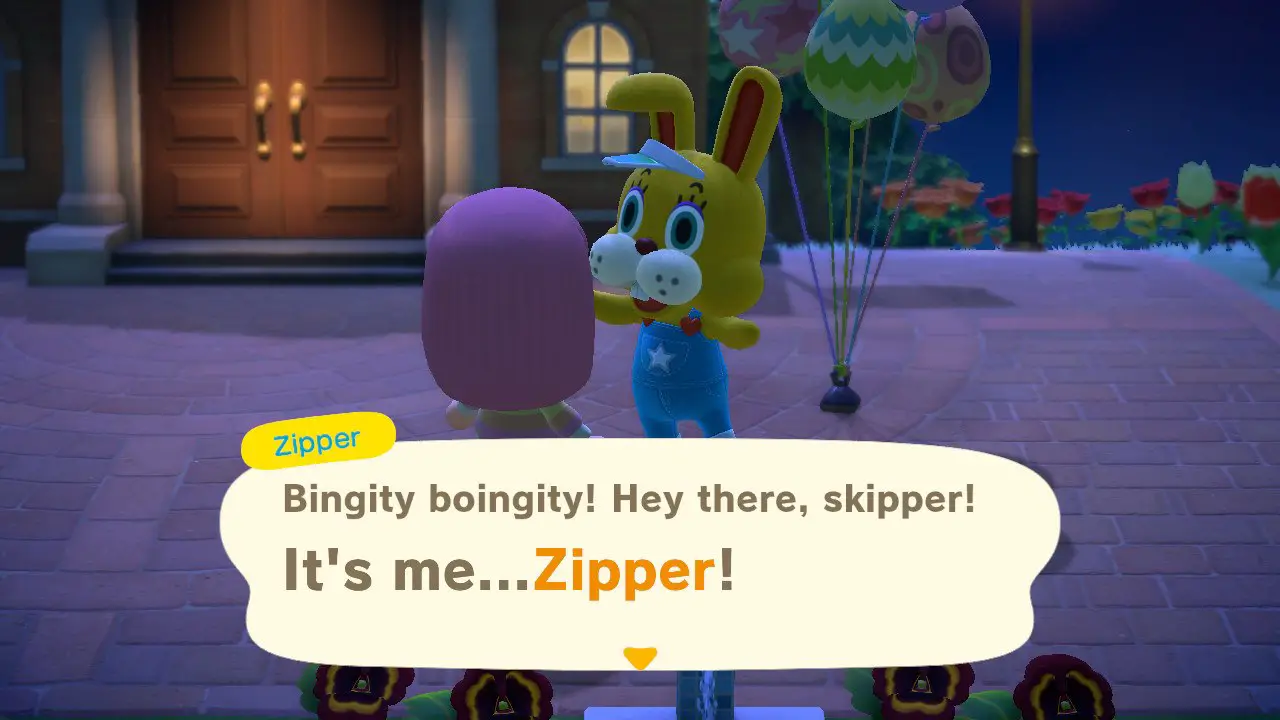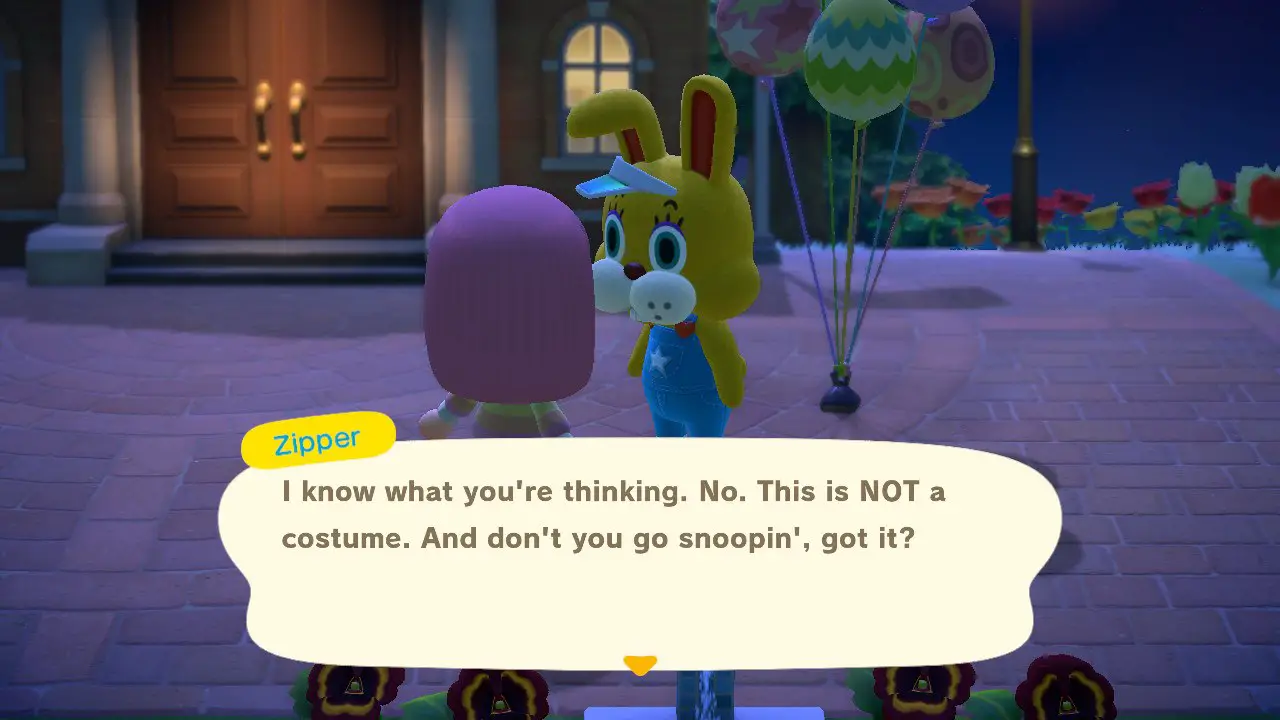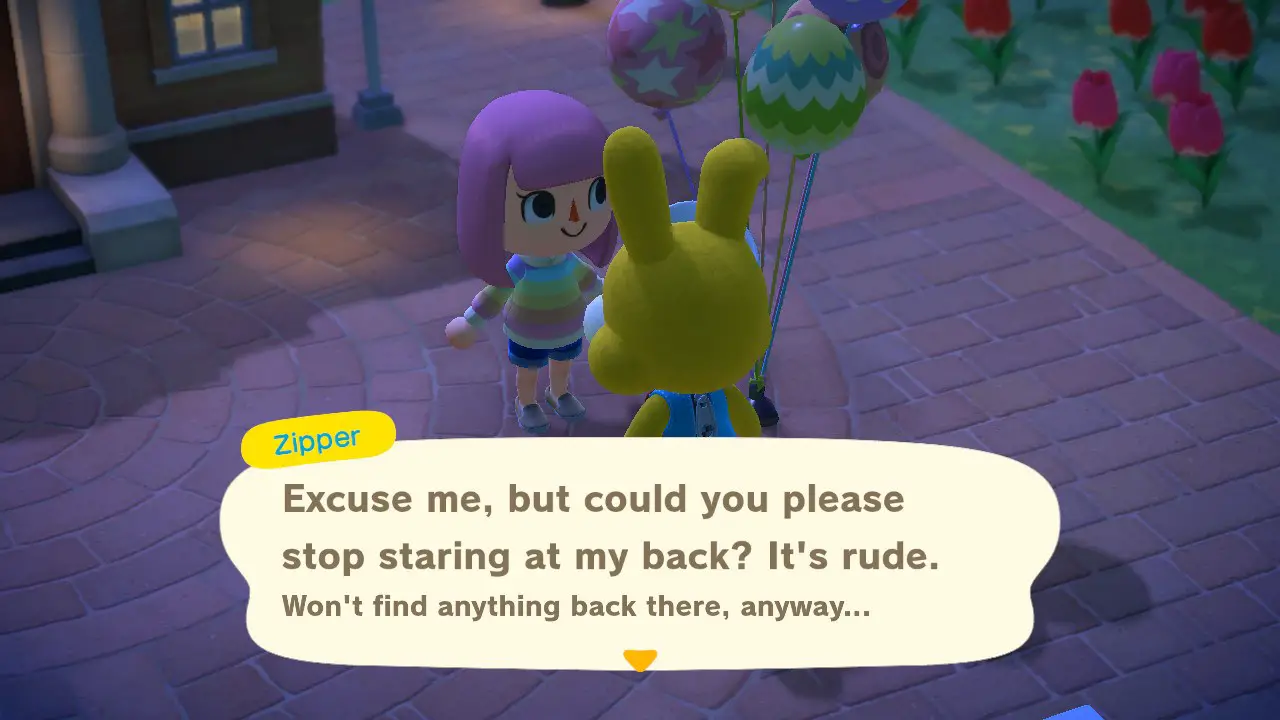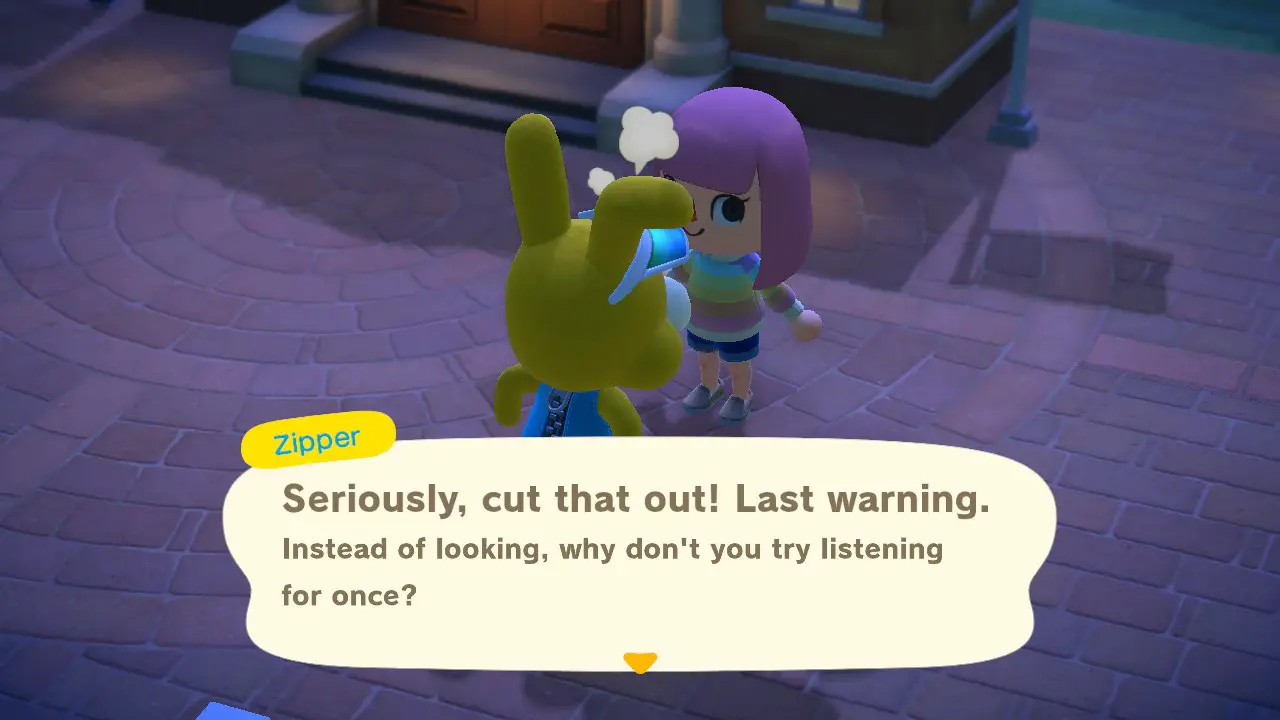 Questions remain unanswered. Where does Zipper T. go for the remaining 364 days of the year? Does he possess a van and piles of candy? Or does he discretely remove his fuzzy exterior and blend into society on another island far away? Perhaps we will never unravel the mystery. Or perhaps he is simply a disgruntled bunny born with a zipper on his back and a chip on his shoulder.
The hoodie featured in this article is the Bunny Day Hoodie by Malachi on customcrossing.com!