Check out this AMAZING virtual performance of the Animal Crossing: New Horizons Main Theme!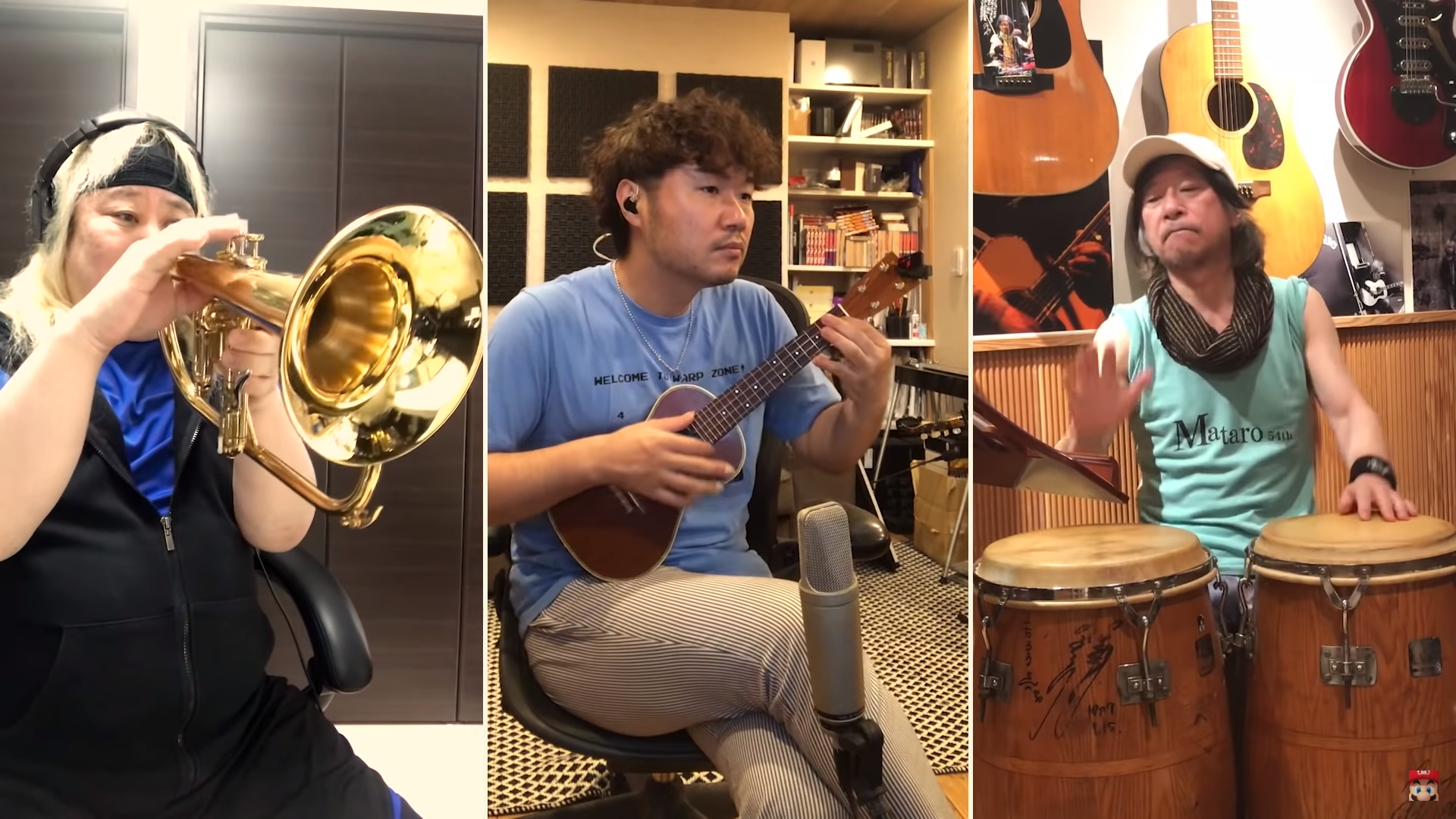 Nintendo has released an amazing virtual performance video of the main theme song for Animal Crossing: New Horizons! This remote performance features the musicians behind the song we've become so familiar with over the past couple months in their home studios.
Go ahead and check it out below!
The video features Eric Miyashiro on the Flugelhorn, Tetsuro Toyama on the Acoustic Guitar and Ukulele, MATARO on Percussion, Takashi Ebinuma on the Double Bass, Saburo Tanooka on the Accordian, and the mixing talents of Nobuyuki Aoyagi, who is not shown on screen.
This little taste of music from the game gives hope that we might get a full soundtrack release so we can all chill out to some Animal Crossing beats as we go through our days!